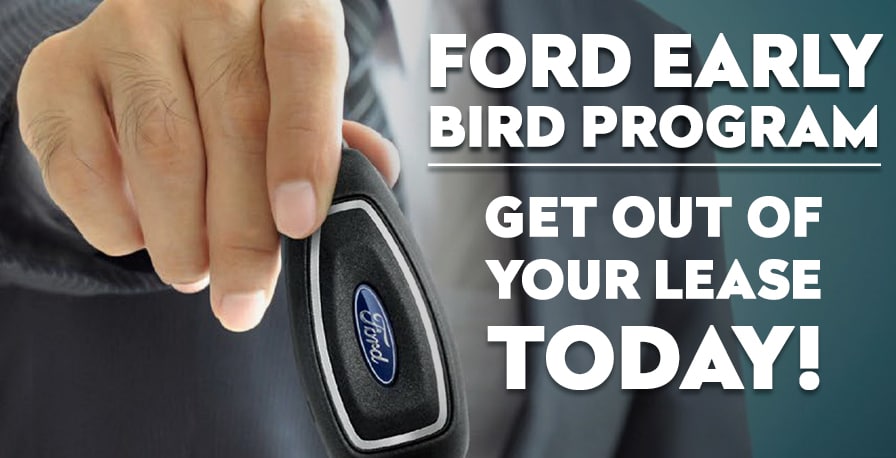 Do you have 3 months left in your Ford Lease?
Are you looking to get
out of the old and into the new?
Ford Credit may have the perfect solution for you! The Ford Motor Company is pleased to announce its "3 Month Early Bird" program. This program offers select lease customers with scheduled terminations* of an Escape, Explorer, F-150, Edge or Expedition the opportunity to waive up to 3 remaining payments; Advanced Payment Plan lessees included! So, if you have one of these qualifying vehicles, this is the perfect opportunity for you!**

If you're looking to lease another Ford, take advantage! From August 1 through December 31 of 2018, you have an opportunity to go further and save money with the Ford Motor Company! Here's your chance to upgrade early from your current lease AND to drive a brand new Ford vehicle! We'd love to earn your business; inquire about the 3 Month Early Bird Lease Turn In program today!
*from August 1, 2018 through December 31, 2018
**The program is limited to current qualifying lease customers AND requires the customer to purchase or lease a new eligible 2017/2018/2019 model Ford from July 10, 2018, through October 1, 2018. All Retail or Lease contracts MUST be financed through Ford Credit.